Over the years I've been blessed with a lot of exciting gigs. I've played on more than 100 albums, and even more TV shows. I also play tours and live-gigs.
Danish artists I have had the honor to work with: Marie Carmen Koppel, Rugsted/Kreutzfeldt, Stig Rossen, Amin Jensen, Troels Skovgaard Band, Monique, Zididada, Fuzzy, Danmarks Radios Underholdningsorkester, Voice Celebration, Jens Krøyers Orkester, Jan Glæsels Orkester, Linie 3, Jette Torp, and many many more.
International artists I have had the honor to work with: Curtis Stigers, Jonatha Brooke, Lionel Richie, Johnny Logan, Cliff Richard, Lillian Boutté, Bob Bailey, Tom Jones, Engelbert Humperdinck, Bobby Ricketts, Mo Pleasure, Alex Acuña, Toots Thielemans, Lisa Nilsson, Alvin Slaughter, Laura Pausini, Roger Whittaker and many more.
Please, feel free to contact me:
Dan Rasmussen · Phone: (+45) 26 80 40 60
Hello! Welcome to my website.
My name is Dan Rasmussen. I live in Denmark.
I'm a musician – a bass player.
I'm also a music contractor and instructor.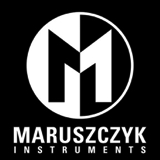 - Sorry, but the rest of this website is in Danish, so it is not very detailed in english...